ASMCA ( ASM Configuration Assistant) is a GUI utility provided by grid, to manage ASM instances and diskgroups like , create diskgroup, adding disk/diskgroup, dropping disk/diskgroup,
mount/dismount diskgroup etc.
Start asmca:
-- set variable to grid home and asm instance

export ORACLE_SID=+ASM1
export ORACLE_HOME=/u01/app/oracle/12.1.0.2/grid12c
export PATH=$ORACLE_HOME/bin:$PATH

-- Invoke asmca

asmca

Creating diskgroup:
Click on Create: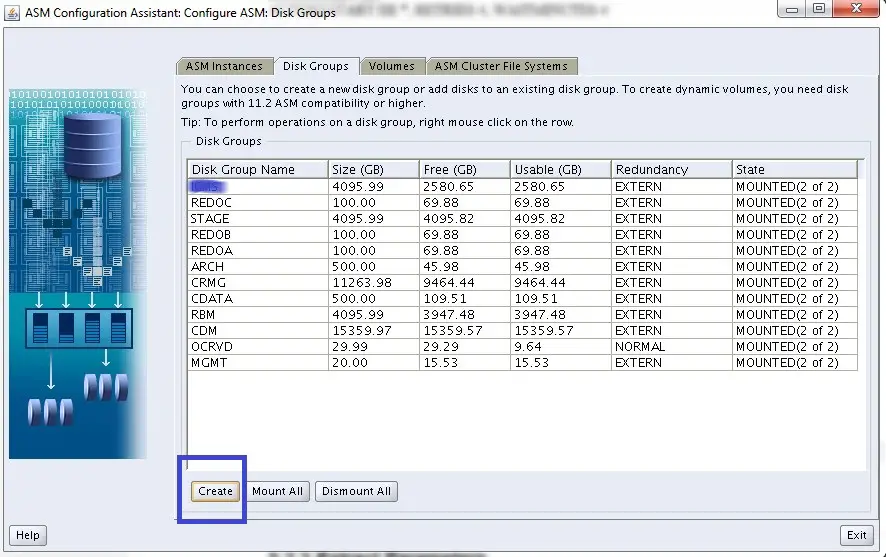 Mention the disk group name, redundancy and select the candidate disks that to be used for the disk group.
Select SHOW ELIGIBLE, to list the free candidates only.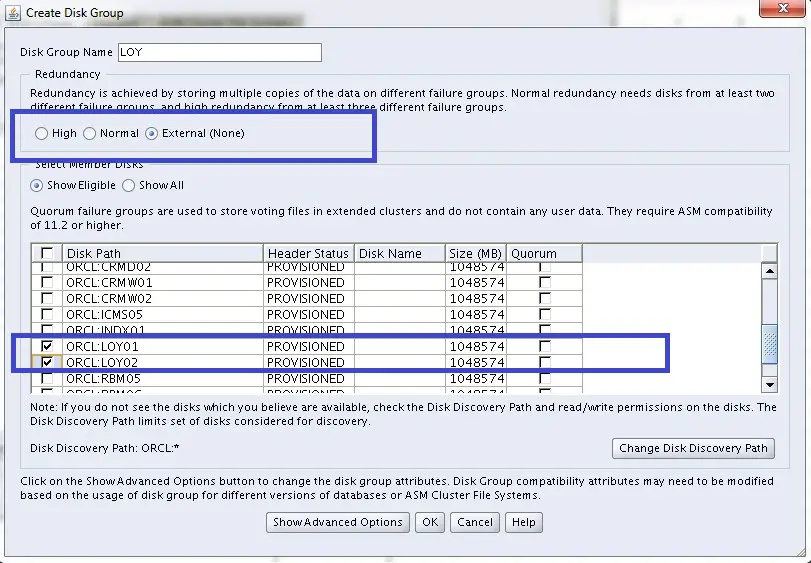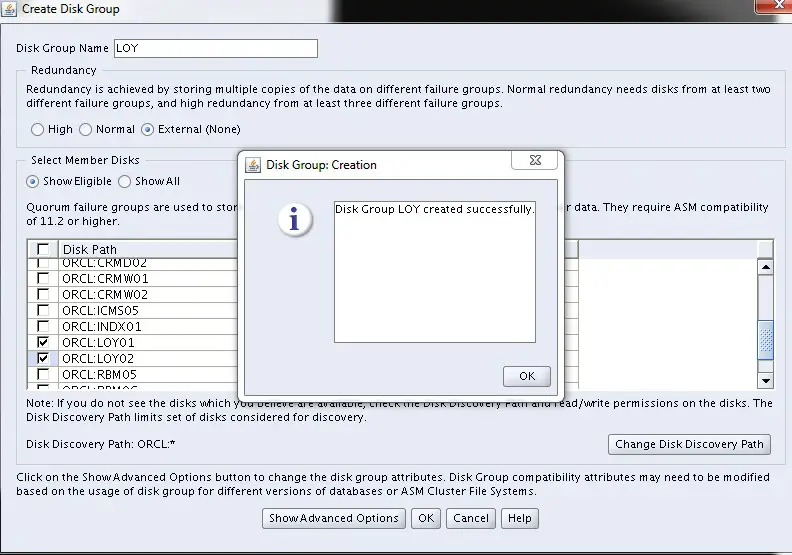 Diskgroup created successfully.
Now adding /dropping disks from a diskgroup: