Before any planned outage on the target database or hot , we need to create blackout for that target, to avoid incident alerts. Blackouts allow Enterprise Manager Administrators to suspend all data collection activity.
ORACLE DATABASE – > MONITORING – > BLACKOUTS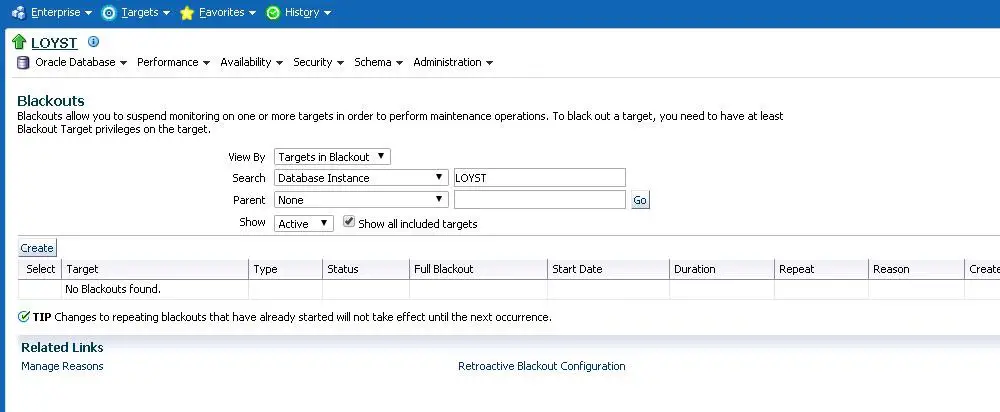 Select the databases or services  which want to include in blackout.


You can select whether we need to initiate the blackout immediately or schedule it for future.



Removing BLACKOUT:
Once target maintenance is done, we need to remove the targets from Blackout, to enable the incident and notification services.
ENTERPRISE – > MONITORING – > BLACKOUTS